Below are some helpful links to our Covid Related Items & Pages.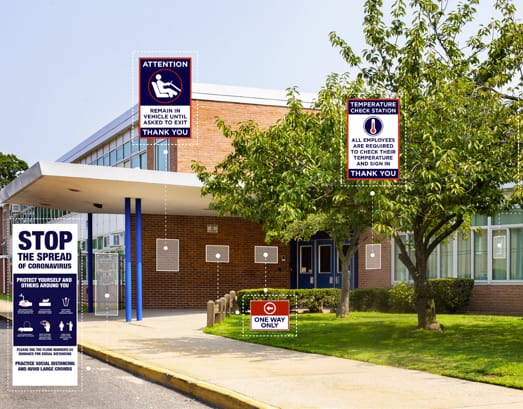 Discuss with us your entrance protocol and we can develop a plan to help display signage from a variety of materials that apply to any type of building, terrain or surface.
Every building, every corner and hallway will have different requirements. 
We have no minimums per sign to help you properly display unique individual signs in anyway that you can imagine.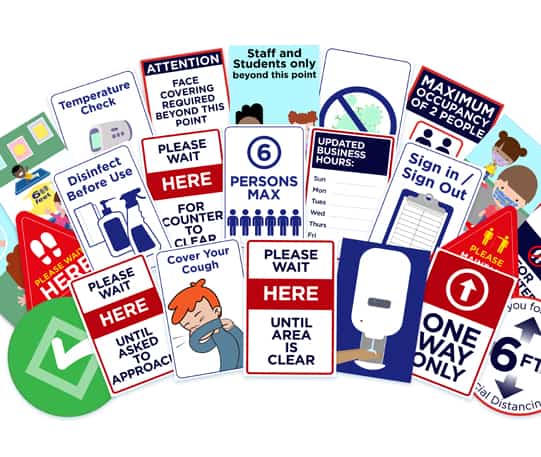 Share This & Spread the Help!
Not the Virus
Some Snippets from the CDC
Deciding how to reopen
School officials should make decisions about school reopening based on available data including levels of community transmission and their capacity to implement appropriate mitigation measures in schools to protect students, teachers, administrators, and other staff. Schools should also consider other aspects of students' risk and wellbeing that arise when schools do not reopen for in-person classes. This includes the potential adverse impacts on students' social-emotional, behavioral, and mental health, as well as the critical services provided to students to help mitigate health disparities and serve children in need, such as school lunch programs, special education services, after-school programs and mental health services.
The unique and critical role that schools play makes them a priority for reopening and remaining open, enabling students to receive both academic instruction and enable the provision of other critical services and supports. By strictly implementing mitigation strategies, schools will be able to meet the needs of their students and community, while reducing the risk of COVID-19 spread.
Taking actions to lower the risk of COVID-19 spread
COVID-19 is mostly spread by respiratory droplets released when people talk, cough, or sneeze. It may be possible that a person can get COVID-19 by touching a surface or object that has the virus on it and then touching their own eyes, nose, or mouth. Therefore, personal prevention practices (such as handwashing, staying home when sick) and environmental cleaning and disinfection are important principles that are discussed below. Fortunately, there are a number of actions school administrators can take to help lower the risk of COVID-19 exposure and spread during school sessions and activities.
In order to reach the goal of reopening schools as safely and as quickly as possible for in-person learning, and help schools remain open, it is important to adopt and diligently implement actions to slow the spread of COVID-19 inside the school and out in the community.  This means that students, families, teachers, school staff, and all community members take actions to protect themselves and others where they live, work, learn, and play.